Why
It all started with the question of how to best support a community in a very rural semi arid area in Kenya in a sustainable way, so that the people can live a healthy, happy and peaceful life. In the end, the key to this goal is education, even if this takes many years to make a difference.
Dr. Manfred Kaib, a German based zoologist with research focus on termites and ants in Kenya, found that Kenyan people were always very supportive towards him and his research.  He wanted to give something back after decades of scientific work in that area and decided to take action.
The project was set up based on four main criteria:
Settlement area of ​​a minority tribe, as these communities receive little or no support from the central government
Rural area in a semi-arid region without industry and tourism due to the limited opportunities of the people in this rural area
Active and open community in order to be able to provide help for self-help as effectively as possible
A children's education program, started as early as possible, to lay the foundation for a solid education for children from poor and educationally disadvantaged families (sometimes illiterate).
What
The municipality of Mchang'a (Taita-Taveta County, Kenya), meets all of the above criteria. It is 15 km away from the next paved road and a good 7 km away from the nearest kindergarten and elementary school. In order to reach kindergarten and later school, children from 3 years old had to leave before sunrise to walk the 7 km to the next village. To make matters worse, the children's way to school crosses an elephant transit area, which is – especially for children – very dangerous.
Together with his Lions Friends, in 2009 the idea was born to build a kindergarten jointly with the local community. The community provided the land and committed their full support and engagement.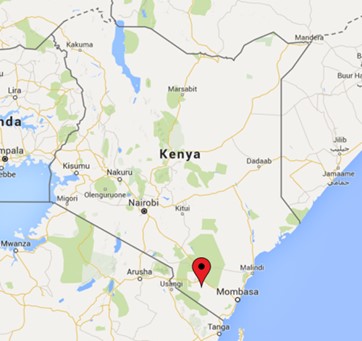 How
Kindergarten
Building of the kindergarten started in 2010 and was finished, opened and handed over to the municipality in 2012. We also built a kitchen building and toilet facilities for girls and boys on site.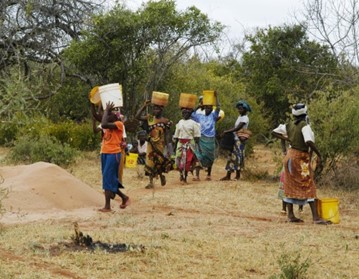 Through intensive supervision, the kindergarten management has learned the basics of bookkeeping. This enables transparent management and the kindergarten now closes the year with a balanced balance sheet, which is a good example of the sustainability of this project.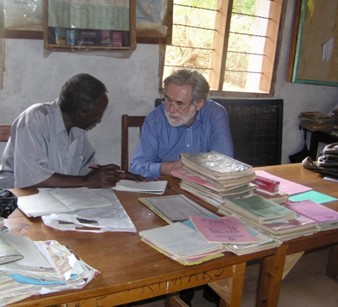 Primary School
In 2013, the community suggested the construction of a primary school. With funds from Lions friends, the first construction phase with classroom No 1 & 2 and an office was completed in 2014 and the primary school was opened. With this phase completed, we managed to persuade a non-governmental organization to finance another classroom: No. 3. The municipality built classroom No. 4 themselves in 2015 as there were too many children for the rooms and class had to be done outside. In 2016, the local government agreed to fund classroom No. 5 if we fund classroom No. 6. Classroom No. 7 followed as well. Also – a very important milestone: all teachers were paid by the government from that year onwards.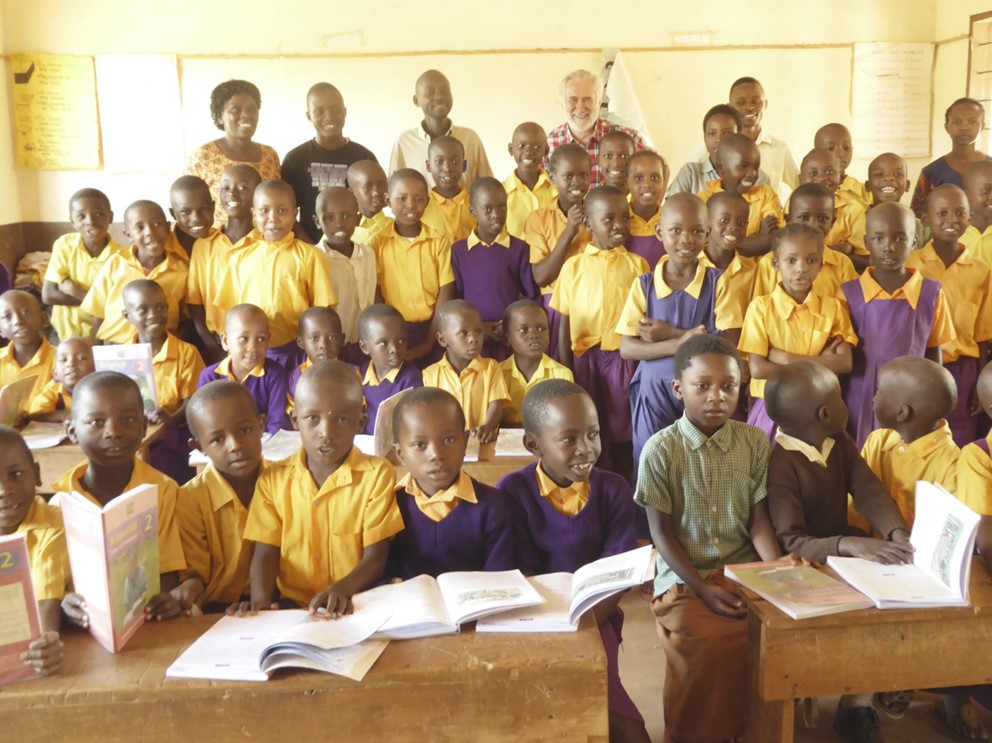 Nutrition and Hygiene
To ensure nutrition and hygienic basics, all children of the Mchang'a project are provided with two meals a day. This is also an incentive for poor families to send their children to school every day and not to herd goats. In addition, the children have to wash their hands and brush their teeth at the beginning of the care or lesson (we provide toothbrushes and toothpaste). We pay around €250 a month for both. In addition, we carried out medical check-ups of the children, since medical care in this region is only available in emergencies, if at all, and then far away. Also, during the corona pandemic, we provided disinfection, helped organize vaccinations and mobilized the community to take them.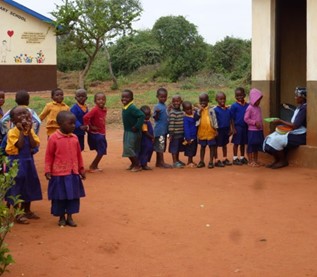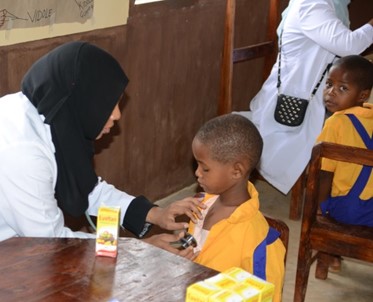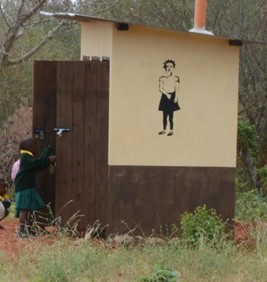 Water Infrastructure
The area is very remote, electricity was only installed at a later point in time, there is no running water. Water is always a scarce resource in that region – especially in recent years. 2022, the rainy season did not take place for the 4th time. There is hunger in farming communities like Kajire / Mchang'a, cattle die.
In order to harvest water, catching rain (as little as it is) is the most sustainable water supply option. In April 2022, we funded the construction of rain gutters on school roofs and installation of 10,000 liter tanks. A total of 70 000 liters capacity for water that can be used as drinking water.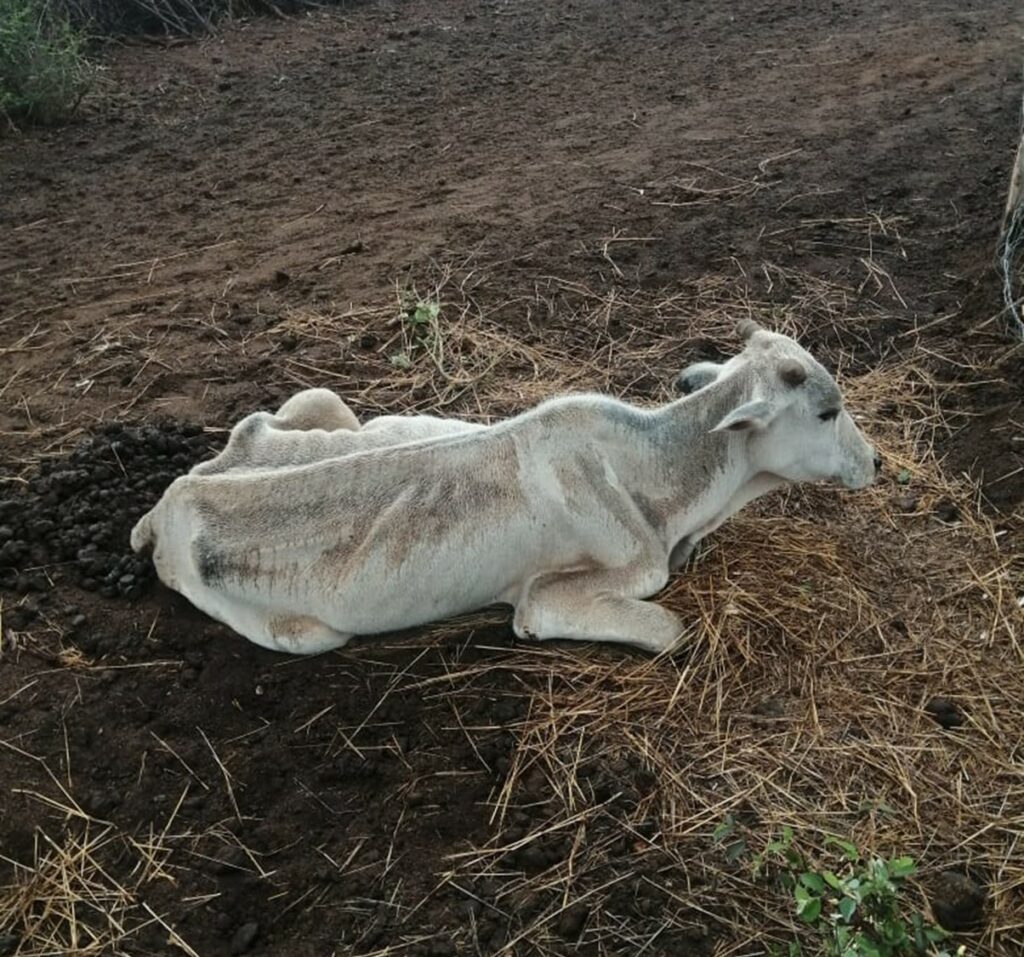 Funding & Running costs
The funding of the project was made possible by donations of several private supporters and the Lions Club Bayreuth-Thiergarten.
The running costs include funds for meals, hygiene items and the salary for the cook. Additionally, we fund the school fees for needy children (some of them orphans), in times of greatest need we also support the local food program (for the poorest and sick).
Beyond that, we fund developments like the set up of water tanks etc.
Engagement & Management
The project was set up and managed by Manfred Kaib including many self-financed travels to check progress and to engage with local decision-makers. This made the (by African standards) very fast development of the kindergarten and school possible. Many friends supported the project financially, some also came to work on site, together with his family.
After he passed away in 2021, his wife Margret, daughter Iris and her partner Thorsten took over the project and managed it since then.